Quantity
Unit price
To

4

€6.90*

From

5

€5.18*

€6.90*

(24.93% saved)
Available, delivery time 1-3 days
Product number:
62-0403-14
You get 7 bonus points for this order
Product information "TMC 403 BLJ"
This barbless hook is used for tying jigs. It can be weighted with slotted or normal tungsten beads. The 60º angle on the eye improves the hooking properties and simplifies the sliding of unslotted tungsten beads.
Nymph, eye at an angle of 60º, wide gape, medium wire, super fine hook tip, barbless, black nickel plated
Content: 20 pieces per pack
TIEMCO premium fly hook
The Japanese production quality for fishhooks, the revolutionary design and the global networking are the reasons for the success of TIEMCO fly hooks.
Design
Tiemco's unique designs are created by fly anglers specifically for fly fishing. Beautifully functional, and in a wide range of styles and sizes.
Finish
Finishes are deep, smooth and durable. The bronze, nickel plated or black anodized, hooks are uniformly coated to ensure quality.
Eye
Each eye is perfectly formed with no barbs to cut your leader or gaps that our knot might slip out.
Tempering
Each TMC hook is perfectly tempered and forged for maximum strength to weight ratio.
Barb
Tiny low profile barbs allow the hook to penetrate with less resistance. This makes for easy de-barbing, enabling you to release fish unharmed.
Point
Chemically sharpened points provide better penetration than any other type of point. It's short to prevent bending and will remain needle sharp.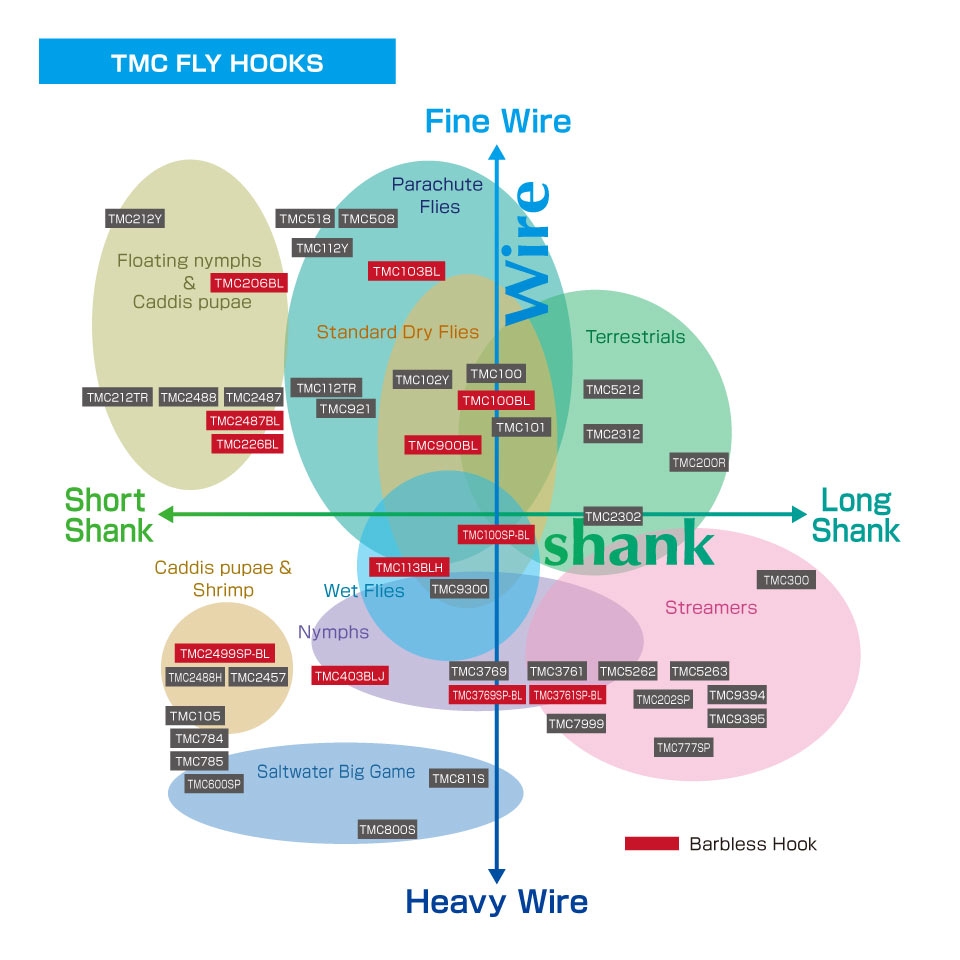 More articles from +++ Tiemco +++ to look at