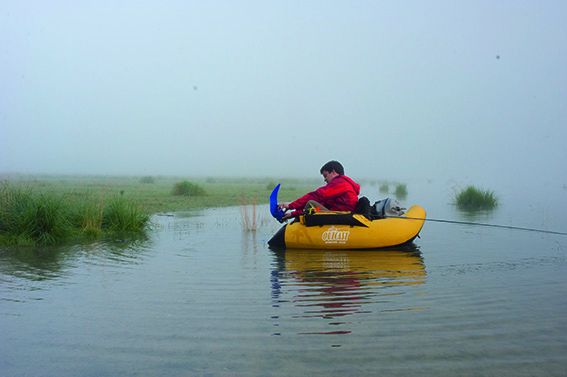 Fliegenfischen für Anfänger

Produktempfehlungen
In dieser Kategorie finden Sie Produkte zum Fliegenfischen, die Ihnen den Einstieg erleichtern bzw. ermöglichen. All diese Produkte sind von uns auf Herz und Nieren getestet und für gut befunden. Diese Produkte besitzen ein tolles Preis-Leistungsverhältnis!

Gerade als Anfänger sollten Sie auf eine gute Qualität der ersten Produkte achten, da Sie sich am Wasser sonst nur ärgern, wenn Sie aufgrund minderwertiger Produkte beispielsweise einen schönen Fisch verlieren. Dies gilt es unbedingt zu vermeiden! 


Für Rückfragen stehen wir Ihnen während unserer Geschäftszeiten sehr gerne zur Verfügung! Telefon: +49 (0) 8662 7070

Wir wünschen Ihnen viel Erfolg am Wasser!!
Benötigte Ausrüstung – Empfehlungen:

Fliegenrute
Die richtige Fliegenrute ist ganz entscheidend, ob Sie Spaß an dem Hobby finden oder nicht! Mit unserer Produktauswahl helfen wir Ihnen die für Sie passende Fliegenrute für den Einstieg zu finden.
Grundsätzlich stellt sich als erstes die Frage des "Zielfisches".
Möchten Sie Forelle und Äsche oder Hecht, Karpfen Meerforelle oder Barschen mit der Fliegenrute nachstellen?
Für das Fliegenfischen auf Forellen und Äschen ist seit Jahrzehnten die Schnurklasse #5 mit einer Länge von 275 cm (9 Fuß) am bewährtesten. An wirklich kleinen Gewässern kann durchaus auch eine kürzere Fliegenrute mit Schnurklasse #2-4 Sinn machen (z.B. Traun River Creek Flex). Heutzutage ist es so, dass die meisten 275cm langen Ruten 4-geteilt sind. Dadurch lassen sie sich gut transportieren. Die Ruten unterscheiden sich allesamt auch durch deren Aktion (Biegungskurve) während des Werfens und des Drillens. Wir empfehlen mittelschnelle bis schnelle Ruten. Eine schnelle Fliegenrute verfügt über eine hohe Rückstellkraft und es können sehr enge Schlaufen mit der Fliegenschnur geworfen werden.
Für die Forellenfischerei sind die Schnurklassen von #4-6 am mit der Länge von 275cm am meisten verbreitet. Für die Hecht- oder Karpfenfischerei benötigen Sie Schnurklassen #7 aufwärts. Die klassischen Hechtruten sind Schnurklasse #8-10 mit einer schnellen Aktion, um die großen Hechtköder (Streamer).
Bei dem Fliegenfischen auf Meerforellen werden die Schnurklassen # 6 - 8 eingesetzt, um mit den oft windigen Bedingungen an der Küste klar zu kommen.

Foundation Outfit
SAGE FOUNDATION Outfit - perfect for beginning and advanced casters! Incl. Reel, Line, Backing, Leader, Rod/Reel Case Calling SAGEs Foundation series rods "entry level" just doesn't do them justice. Utilizing a higher modulus graphite than any of SAGEs previous entry-level rods, the Foundation has a fast action that provides excellent line feel and control. Beginning casters can easily grow with this rod without ever feeling they've outgrown it. The outfits come with an 2200 reel, RIO Gold Fly line, backing, leader and protective rod/reel case. Each FOUNDATION Outfit contains... SAGE Foundation Fly Rod (please choose line class above!) SAGE 2200 series reel RIO Gold Fly Line Backing Leader Protective rod/reel case Details of the SAGE FOUNDATION Fly Rods Fast action Stealth black shaft colour Black primary thread wraps with silver trim wraps Ceramic stripper guide Hard chrome snake guides and tip-top Reverse half wells grip on freshwater weights All aluminium reel seat with full wells grip and cork fighting butt on # 7 and # 8 models Technical Details of the SAGE FOUNDATION Fly Rods / Outfits Model Line Length cm Parts Handle Weight g Reel 490-4 4 275 4 A 81 2230 590-4 5 275 4 A 87 2250 690-4 6 275 4 A 92 2250 790-4 7 275 4 B 104 2280 890-4 8 275 4 B 108 2280
Explorer Fly Rod
Great Design, fantastic action and a perfect price-performance ratio. This is the perfect rod for all beginners and once in a while fishermen and women! The EXPLORER carbon fly rod has a great design combined with a great medium fast action. The 4-piece rod is equipped with a high-grade cigar cork grip and a aluminium reel seat with carbon inlay. The rod comes with a rod and reel combo tube. Features: medium fast 4-piece carbon fly rod (#5) fast action with powerful backbone (# 6/7, # 8/9) grey blanks with gray wraps high-grad cigar shape cork grip (#5) #6/7 und #8/9 - Full Wells Cork Grip lightweight aluminium reel seat with carbon inlay (#5) #6/7 und #8/9 saltwater reel seat with fighting butt including rod and reel case Modell Line Length parts 590-4 # 5 9 ft / 275 cm 4-pcs 6/7 90-4 # 6/7 9 ft / 275 cm 4-pcs 8/9 90-4 # 8/9 9 ft / 275 cm 4-pcs Rod delivery without shown reel . We also offer the EXPLORER fly rods as a full outfit / combo offer!Here you receive the rod together with a reel, line, backing, leader and rod & reel combo rod case.EXPLORER Fly Rod 590-4 - Line #5The 5 weight rod is perfect for starting into the trout and grayling fishing. The medium fast action offers a great fishing action with a great balance. Delivery with a rod & reel combo case. EXPLORER Fly Rod 6/7 90-4 - Line #6/7The 6/7 rods are perfect for coastal sea trout fishing or for fishing for large trout, perch, walleye oder asp. You will love the fast action of these rods! The half wells grip offers a great touch and feel and the balance of the rod is great. The saltwater reel seat with the fighting butt has a modern appearance. Delivery with a rod & reel combo case. EXPLORER Fly Rod 8/9 90-4 - Line #8/9 The 8/9 rod is perfect for strong fish like pike, hucho, seatrout or smaller salmon. This rod can ideally be used for pike fishing at Rügen or seatrout fishing during strong winds. The fast and strong action is simply fantastic! The half wells grip offers a great touch and feel and the balance of the rod is great. The saltwater reel seat with the fighting butt has a modern appearance. Delivery with a rod & reel combo case.
Path Outfit
This complete flyfishing outfit comes in a cordura rod/reel case and contains the following products: Redington PATH Fly Rod The new PATH rod is a smooth-casting, medium-fast action graphite fly rod, offering classic performance for all levels of anglers. Details: Perfect for freshwater and saltwater Medium-fast action #3 - #6: classic wooden reel seat #7 - #9: anodized aluminium reel seat Cordura rod case with separate divisions 30 Year Warranty Redington Crosswater Fly Reel The all new CROSSWATER reel offers style and function at an affordable price.The unique design is constructed from durable polymer, and it features a reliable disc-drag system that offers fish-stopping performance with head turning looks. Details: Durable composite design with easy to change spool Large arbor design for easier and quicker retrieve Strong disc drag system for stopping power Easily converts to right or left hand retrieve Cloth reel bag included RIO Mainstream WF floating Fly Line Designed to optimize rod performance at normal casting ranges with shorter heads, tapers and running lines that empower novice casters to make the cast. MainStream lines undergo the same rigorous production processes and quality control standards as all RIO products. The MainStream floating lines have a supple self-lubricating coating that remains memory-free in cold water. Details: colour: lemon green length: 24.4 m
Fliegenrolle
Bei der Auswahl der Fliegenrolle sollten Sie unbedingt auf eine gute Qualität mit einem guten Preis-Leistungsverhältnis achten! Wir bieten Ihnen Fliegenrollen an, die Ihnen eine lange Zeit Freue bereiten werden. Entscheidend bei den Fliegenrollen ist die Verarbeitungsqualität des Gehäuses und der Spule sowie die Qualität des Bremssystems.
Die Qualität des Gehäuses und der Spule hängt von der Fertigungstechnologie ab. Am günstigsten sind in der Regel Rollen aus Verbundkunststoff (Redington Crosswater). Diese sind robust und günstig. Als nächstes gibt es Rollen, bei denen das Gehäuse und die Spule aus Spritzguss-Metall hergestellt wird. Diese Fertigungstechnologie hat in den letzren Jahren einen enormen Sprung gemacht und mittlerweile sind die Rollen aus Spritzguss sehr weit verbreitet.
Die besten Rollen werden heutzutage aus einem Block Flugzeugaluminium per CNC-Fräse gefertigt. Hier ist auch die weitere Verarbeitung und Anodisierung und Härtung der Oberflächen ganz entscheidend.
In Bezug auf des Bremssystem bieten wir Ihnen nur Fliegenrollen an, die über ein gutes bis extrem gutes Bremssystem verfügen. Hier ist entscheidend, dass die Bremse sehr sanft anläuft, wenn ein Fisch wegschwimmt, um keine Vorfachbrüche zu erzeugen. Zudem sollte die Bremse bei großen Fischen stark genug sein, um die Fisch zu bremsen und an der Flucht zu hindern – natürlich ohne einen Vorfachbruch zu provozieren.

Bei den von uns angebotenen Rollen sind die benötigten Qualitätsmerkmale für gute Rollen alle erfüllt!
Drop Reel (gun metal)
The advantages of this fly reel is the price, the look and the function. The light reel is made out of one block of high grade aluminium. The break is easily adjustable and is strong enough to fight nice sized fish. The clicker appears when pulling off line. Type Perfect for line Reel Capacity Weight Reel diameter outside Spool width #3-4 #3 und #4 WF-4-F & 75yds (20lbs) Backing 129g 83mm 27mm #5-6 #5 und #6 WF-5-F & 100yds (20lbs) Backing 139g 90mm 27mm #7-9 #7, #8 und #9 WF-8-F & 200yds (30lbs) Backing 153g 97mm 27mm Delivery without line and without backing.
Solid Reel (black/coffee)
The SOLID fly reel combines latest die-cast technologies with modern milling technology. The body and spool is made of aluminium die cast technology. The brake housing is made of best airplane aluminium. The brake is fully sealed and features carbon discs. The breaking power is soft, smooth and strong at the same time. The price performance ratio is outstanding!Color: black/steelAvailable sizes: Model Capacity Weight Outside Diameter Spool Width 3/4 WF-4-F + 50 yds / 20 lbs Backing 127 g 8,2 cm 2,6 cm 5/6 WF-5-F + 100 yds / 20 lbs Backing 135 g 9,4 cm 2,6 cm
Spectrum C Reel (black)
The SPECTRUM C features a large arbor with rugged machined die-cast frame and generous concave vented spool. Equipped with the SPECTRUM Family One Revolution Sealed Carbon Drag and unexpected finishing touches like its fully machined drag knob and handle. The SPECTRUM C gives you more than the fish bargained for. Features Large arbor Machined die-cast construction One revolution, numbered drag knob Sealed Carbon System drag Lightweight Neoprene case Color: black Type Capacity Weight reel Reel diameter outside Spool width #3-4 WF-4-F & 100yds (20lbs) Backing 131g 8,4cm 3,3cm #5-6 WF-6-F & 100yds (20lbs) Backing 138g 9,2cm 3,3cm #7-8 WF-8-F & 200yds (20lbs) Backing 177g 10,1cm 3,5cm #9-10 WF-10-F & 200yds (30lbs) Backing 212g 10,9cm 3,8cm SAGE SCS Sealed Carbon SystemIts silky-smooth inertia at start-up and consistent pressure protects tippets throughout battle, and the carbon drag itself is sealed to keep out water, sand, grit and salt. Plus, one size does not fit all; larger reels demand more carbon, so SAGE tailors their drags to fit specific reel sizes. Now you are never outmatched.
Fliegenschnur

Mit RIO Products Fliegenschnüren können wir Ihnen Produkte von unserer Meinung nach dem besten Fliegenschnur-Hersteller der Welt anbieten. RIO forscht und entwickelt in Bezug auf Fliegenschnüren seit mehrere Jahrzehnten und bietet ein sehr umfangreiches Schnursortimet.
Die von RIO meistverkaufte Fliegenschnur für die Forellenfischerei ist die RIO Gold.
Durch die heutigen, hochmodernen Fertigungstechnologien können Fliegenschnüre entwickelt werden, die vor einigen Jahren undenkbar waren. Grundsätzlich haben sich sogenannte Keulenschnüre (WF) bei der Fischerei mit der Einhandrute durchgesetzt. Hierbei wird eine Ummantelung auf eine geflochtene Seele aufgebracht. Durch die Verteilung der Masse im vorderen Bereich der ca. 30 Meter langen Schnur, lassen sich diese Schnüre unheimlich leicht werfen.
Auch von TRAUN RIVER bieten wir Ihnen einige tolle Fliegenschnüre (Easy Cast, Presentation, Pike Special) mit einem sehr guten Preis-Leistungsverhältnis.
Alle diese Schnüre sind Keulenschnüre und erleichtern Ihnen der Erlernen des Werfens enorm!
Premier Gold (moss/gold - floating) Fly Line
THE ULTIMATE, ALL-AROUND floating line for trout with ultra-slick performance. The RIO GOLD has a revolutionary taper design that gives incredible loop stability at distance, a unique profile that allows a rod to load at close range and a front taper that delivers perfect presentation of flies between sizes #22 and #2. The RIO Gold is the ultimate all round, floating line for the trout fly fisher and is built with "MaxFloat Tip" technology, RIO's proprietary tip coating formula that floats more than twice as high as regular line tips, without any increase in diameter. In addition, this line is built with SlickCast, creating the slickest, most durable coating on the market—producing the least amount of friction ever measured in a fly line. Long head for ultimate casting control Built with RIO's exceptionally slick, durable SlickCast Front biased weight to load rods at close range Taper design to cast flies between #22 and #2 Color: moss/gold Technology SlickCast MaxFloat Tip Features DualTone EasyID Front Loop Back Loop Type Full Head Weight Full Head Length Full Line Length WF-3 158gr (10.2gm) 45ft (13.7m) 80ft (24.4m) WF-4 175gr (11.3gm) 46ft (14m) 90ft (27.4m) WF-5 208gr (13.5gm) 47ft (14.3m) 90ft (27.4m) WF-6 234gr (15.2gm) 48ft (14.6m) 90ft (27.4m) WF-7 270gr (17.5gm) 49ft (14.9m) 90ft (27.4m) WF-8 310gr (20.1gm) 50ft (15.2m) 90ft (27.4m) WF-9 345gr (22.4gm) 50ft (15.2m) 90ft (27.4m)
Avid Gold (floating)
Developed with tapers and technology that enhance the fly fishing experience, with ultra-slick performance. Floating lines in the Avid series come in RIO's two most popular and proven tapers, the Gold and the Grand. Welded loop on the front and back for fast rigging AVID Gold is best for smaller flies and better presentation AVID Grand is best for big flies and/or more powerful turnover Built with RIO's exceptionally slick, durable SlickCast coating OverviewRIO's Avid series of fly lines were developed for the keen fly fisher with tapers and technology that enhance the fly fishing experience. Floating lines in the Avid series come in RIO's two most popular and proven tapers, the Gold and the Grand. The Avid Gold is ideal for the angler who prefers smaller flies and more delicate presentations while the Avid Grand is better suited to anyone fishing larger flies where powerful turnover is more important. Both lines are built with RIO's SlickCast technology for unmatched slickness and durability.
Hi-Vis Special
The TRAUN RIVER fly lines are perfect for all standard applications of trout fishing. The special weight distribution of the line makes throwing easier. The shooting characteristics will be fun for every fly fisherman. The smooth surface, as well as the two-tone help in learning how to cast and the double pull. They are the perfect beginner or allround lines for the second rod and are characterized by a very good price-performance ratio. This fly line was developed by the guide and fantastic fisherman Marcel Roncari! Very high visibility Increased bite detection, even over long distances Optimal casting in close and at a distance Very good shooting characteristics due to very smooth surface Good floating characteristics Small front and back loop Developed with the help of Marcel Roncari Length: 25.5mColor: spring green / sunflower
Vorfächer & Vorfachmaterial

Auch die Auswahl des Vorfaches muss wohl überlegt sein, damit Sie Freude am Wasser haben. Heutzutage haben sich für die Forellen- und Äschernfischerei sogenannte "konische Vorfächer" aus Nylon durchgesetzt. Diese Vorfächer sind zu Beginn mit einem dickeren Nylon ausgestattet. Zur Fliege hin werden diese immer dünner und enden schließlich in dem benötigen Spitzendurchmesser. Hierbei sollten Sie durchaus auf gute Tragkräfte und gute Knoten achten, da sie sonst mit Fischverlust im Drill rechnen müssen.
Wir empfehlen Ihnen Ihnen die konischen Vorfächer von TRAUN RIVER, die es auch im 5er-Pack zum Vorteilspreis gibt!
In Bezug auf das Vorfachmaterial bieten sich gute Tragkräfte und eine gute Qualität an. Bitte achten Sie darauf, dass das verwendete Vorfachmaterial nicht zu alt ist, da dann die Tragkräfte oft erheblich nachlassen.
Wenn Sie besonders scheue Fische überlisten möchten empfehlen wir die Verwendung von FLUOROCARBON Vorfächern und Vordachmaterial. Dies hat einen ähnlichen Lichtbrechungsindex wie Wasser und wird von den Fischen kaum wahrgenommen.
5-pack Tapered Fly Leader (9ft)
Please choose you needed sizes!TRAUN RIVER tapered leaders are manufactured from high quality nylon. Made in Japan!The combination of a compact power transport butt part combined with a well-balanced taper let these fly leaders turn over smoothly. The tapered fly leader can be tied at the fly line with a nail knot or looped with the integrated perfection loop. Strength Tip diameter (mm) kg 03X 0,43 11,5 02X 0,37 9,5 01X 0,32 7,5 0X 0,27 6,8 1X 0,25 6,0 2X 0,23 4,6 3X 0,21 3,8 4X 0,18 3,2 5X 0,16 2,8 6X 0,14 2,2 7X 0,12 1,6
€19.90*

€24.50*

(18.78% saved)
TRAUN RIVER Fluorocarbon Tapered Leader
These TRAUN RIVER fluorocarbon fly leaders are made of high-quality fluorocarbon material.The compact power transition section combined with a well balanced tapered section result in fantastic casting and turnover abilities. Fluorocarbon has almost the same light fefraction like water. Thus these tapered fly leaders are almost invisible for the fish. We offer the most common length of 9 ft / 275 cm with the most sold diameters. Every leader is a equipped with a nice perfection loop for easy attachement at the fly line.Out tapered fluorocarbon fly leaders are made in JAPAN!
Tippet Rings (Pitzenbauer Ringerl)
These small, extremely strong rings were made public by the famous fly fisherman Edgar Pitzenbauer and used in the grayling fishing. Meanwhile, these rings have spread all over the world among fly fishermen. They are tied to the end of your leader (conical, braided or linear) and allow you again and again to re-tie your leader at the end, without shortening the length of the leader. The individual rings are rounded inside and out and are therefore very smooth. These rings have no solder joint. Thus, a "break point" was prevented and the surface remains very smooth. The rings are extremely light and durable. Also suitable for floating leaders. Especially modern Nymph fishermen use these rings in an enormously wide range of applications. By using it, you will ultimately save money, as your leaders will only have to shorten their fly changes in the front leader material. In addition, the field of application is very diverse. You can use these rings to tie in Springer flies or pike felts, or even use them when drop shot fishing. Recommendation: we strongly advise you to use the rings when using Fluorocarbon leaders / leader material in combination with regular nylon, as this material is apt to cut through the surface hardness of other types of nylon. With a leader ring that does not happen anymore. Even with the use of polyleaders / Versileaders the use of the leader rings is recommended because it no longer shortens the polyleader and the life can be increased enormously. NEW: With practical hand strap!! Content: 10 pieces per packColor: black nickel 6 kg: diameter 2 mm / weight 0.007g8 kg: diameter 2.5 mm / weight 0.008g12 kg: diameter 3.2 mm / weight 0.009 g16 kg: diameter 3.8 mm / weight 0.010g

Fliegenmuster, die Fische fangen
Bei den Fliegen sollten Sie auch auf eine gute Qualität achten! Bei qualitativ hochwertigen Fliegen ist es durchaus möglich mit einer Fliege mehrere Fische erfolgreich zu landen. Bei minderwertigen Fliegen kann es passieren, dass sich die Fliegen nach dem ersten Fisch auflösen.
Wir bieten Ihnen qualitativ hochwertige Fliegenmuster an, die wir selbst seit vielen Jahren einsetzen.
Grundsätzlich ist es nicht ganz einfach Fliegenempfehlungen zu geben, da diese von Gewässer zu Gewässer variieren.

Hier ein paar Muster, die weltweit auf Forellen & Äschen funktionieren:

Trockenfliegen (auf der Oberfläche):

Rehhaar Köcherfliege (Buck Caddis) // Hexe - CDC Emerger // CDC Maifliegen Aufsteiger // CDC Para Dun // Parachute Adams // Red Tag // Goddard Caddis // Adams

Nymphen (unter der Oberfläche):

Hares Ear Nymphe // Goldkopf Hares Ear // Off Bead Nymph, olive // Off Bead nymph, tan // Off Bead Stone Fly // Off Bead Caddis Nymph // Goldkopf Red Tag // Tungsten Pheasant Tail // Drop Nymph Pheasant Tail

Notwendiges Zubehör

Polarisationsbrille: Es gibt zwei wichtige Gründe eine Polarisationsbrille beim Fliegenfischen zu tragen: 1. Die Brille schützt Ihre Augen, falls eine Fliege dem Auge zu Nahe kommt. Das kann durch einen Windstoß oder einen Wurffehler leicht passieren. 2. Durch den Polarisationsfilter der Brille wir die Oberflächenspiegelung des Gewässers deutlich reduziert. Dadurch können sie viel besser sehen was unter der Oberfläche passiert.

Fliegenfett / Synthetisches Schwimm-Mittel: Durch Mittel wie Nev-R-Sink wird die Schwimmdauer Ihrer Trockenfliegen deutlich verlängert. Dadurch wird der Fangerfolg deutlich gesteigert.

Vorfachringe / Pitzenbauer Ringe: Mit Hilfe dieser kleinen Ringe wird sich Ihr Vorfach nicht mehr verkürzen. Sie können das verwendete Vorfachmaterial nach Belieben noch anknoten.

Zange / Nipper / Schnurknipser: Gerade beim Wechseln der Fliegen benötigen Sie immer einen Schnurknipser, um das Ende des Vorfachrestes abzuknipsen. Eine kleine Zange (Arterienflachklemmzange) ist wichtig, um einen Fisch schonend vom Haken zu lösen.

Fliegenboxen: Um Ordnung in Ihrer Fliegensammlung zu haben, benötigen Sie eine Fliegenbox. Diese gibt es in den verschiedensten Ausführungen und Preisklassen.

Ein Tipp zum Anfang:

Wir empfehlen Ihnen unbedingt des Besuch eines Fliegenfischerkurses! Hier lernen Sie die richtigen Abläufe beim Werfen und eignen sich nichts Falsches an.