Fly Fishing Deutsche Traun Traditionell, Bavaria
We are especially proud to be able to offer you fly fishing on our absolute dream water!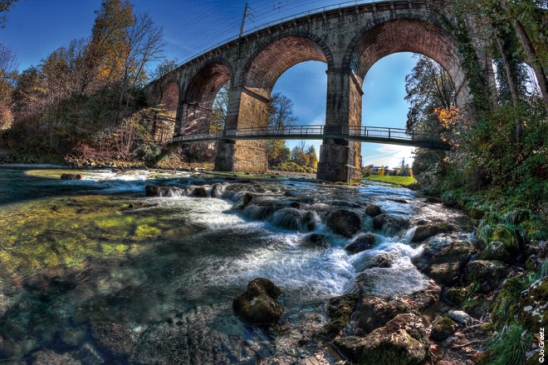 We are especially proud to be able to offer you fly fishing on our absolute dream water!

Our section "traditional" of the Deutsche Traun is about 8 km below the point where the Weisse- and Rote Traun meet. The average river width is 25-30 meters. Fast flowing sections with big stones are replaced by calmer waters with deep pools. In these pools the big trout lurk and hopefully you can outwit them with your fly rod. The average size of trout in the German Traun is 35-45cm. Fish with 55cm, with weights around 2 kilos can be hooked daily. For the experienced fly fisherman, this section of the water offers all possibilities to catch a real trophy fish. Trout up to 70 cm are in good numbers! For about 4 km of the German Traun we issue licenses in small numbers. With the dry flys, nymph, emergers or the wet flys you can experience real dream sessions on the water! A very special highlight at the German Traun is the sight fishing for large trout. Whether with nymph or the dry, through the very clear water and the condition of the water, you can often catch your dream fish on sight. Just a fabulous experience!

Fly fishing with jig, streamers or bread fly is not allowed. Also, the attachment of split shots on the leader is prohibited. There is one fly per leader allowed. Chest-high waders must be rolled down to the waist (waist-high waders and wading pants are also allowed). Of course you can only fish with the fly rod and with barbless flies.
Please reserve your licenses in good time! Come visit us and try to get your dream fish on the hook!

Contact us directly by phone (+49 (0) 8662 7070) for your reservation request!
Then we can give you information about the availability.

Season: end of April to beginning of October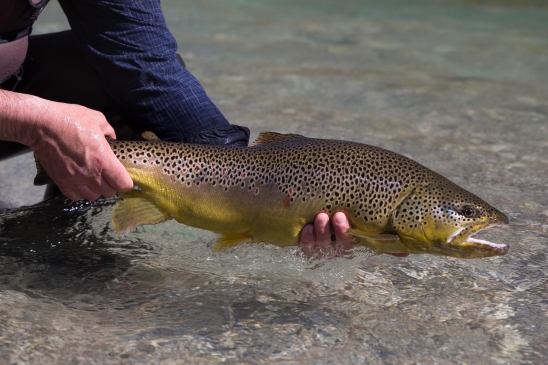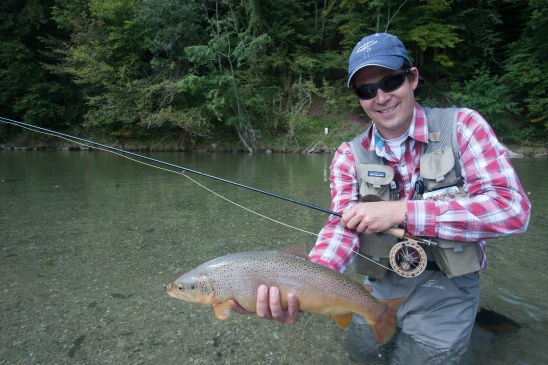 Prices:
starting at 75 Euro / day - additional "Prime Time" fees (1.05. til 30.06 and 1.09. til 4.10.)
plus
Weekend surcharges.
Fishing Marker
(obligatory): 10 € (deposit)
Waters limits:
Upper boundary:
Viaduct Traunstein -> coordinates (47.8745 / 12.64436)
Google Maps
Lower boundary:
"Panzerfurt" -> coordinates (47.895352 / 12.631044)
Google Maps
Parkplatz
Empfing – bei der Kleingartenanlage: -> coordinates (47.884922 / 12.641387)
Google Maps