Blue Water Shiner
Materials:
Thread:
Traun River Allround thread 6/0 (100 Denier)
Hook:
TMC9394, # 4
Body:
Pearl Tinsel
Caudal fin:
2 simple cock feathers (olive), about 10 cm old fly line, tubing (gold), synthetic fiber (pearl), Game Changer Fibers (white, green and pink)
Eyes:
3D-Eyes gold (4mm) and BugBond UV-Glue.
Instructions: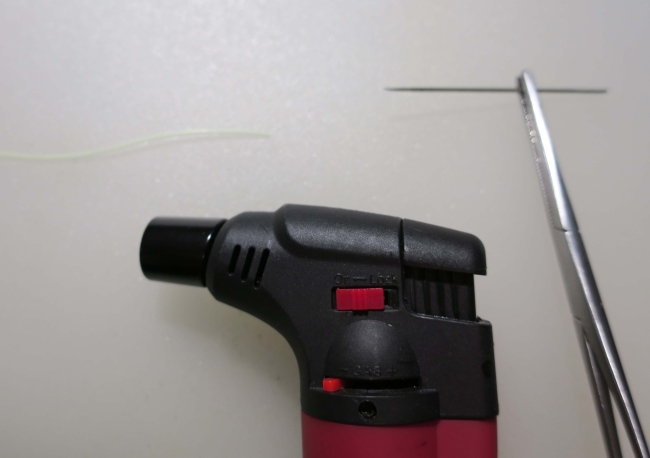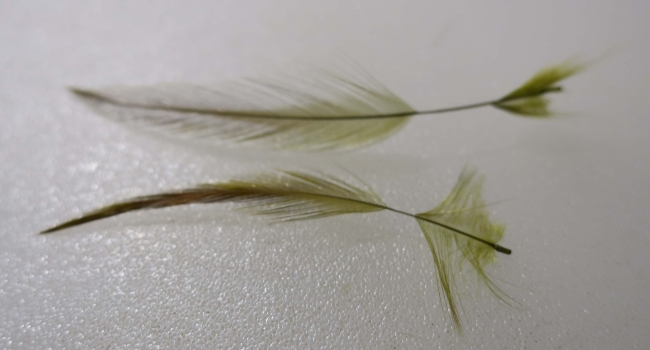 1.
Hollow out a 10 cm old fly line with a hot needle.
2.
Apply glue ti the two feathers.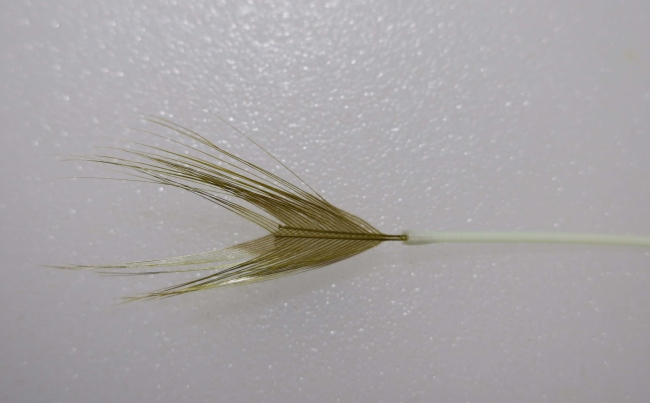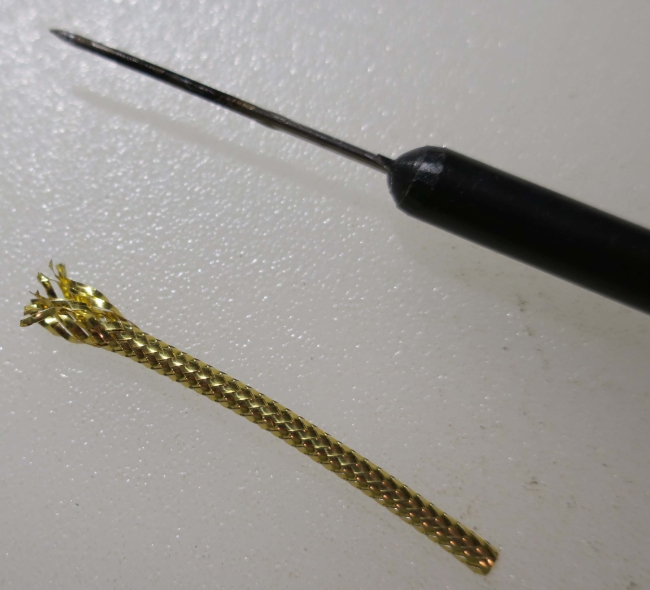 3.
Glue the feathers together and then cut of most of the fibers and glue the fly line onto the bare part. Then cut the wedge into the "caudal fin".
4.
Fray the tubing material with a dubbing needle at the end and push it over the fly line. Then leave the fly line longer than the tube and tie it in the required third of the hook, form the body and cut off the remaining materials.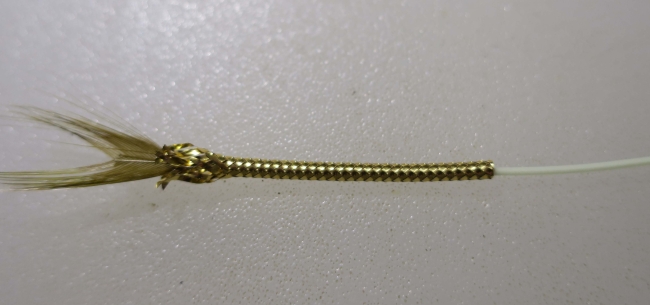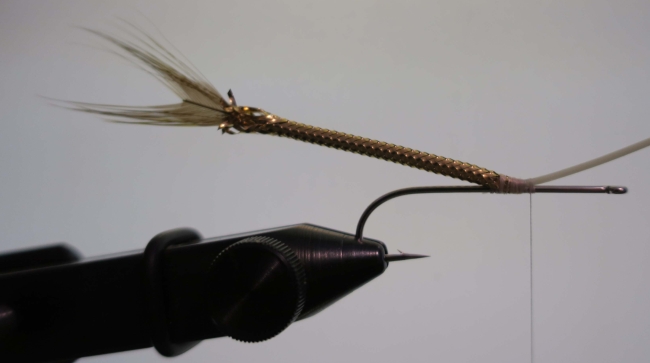 5.
Make sure that you apply super glue so the tubing stays where it should, and cut of the excess fly line.
6.
Tie in the pearl tinsel and form a body.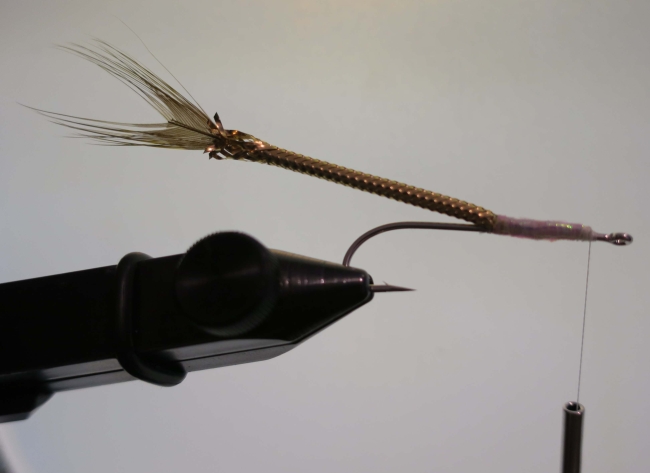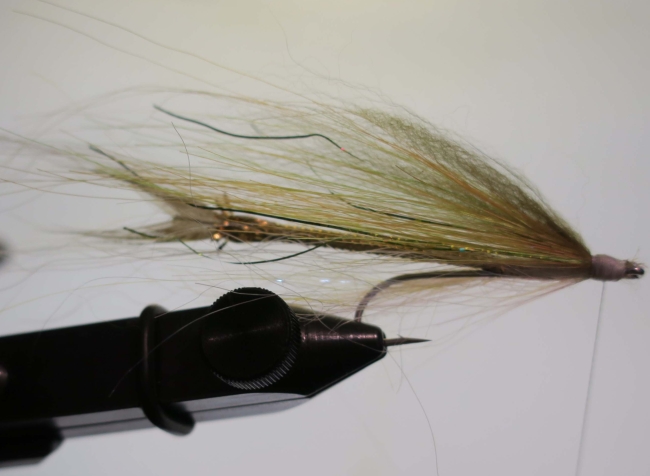 7.
Tie in the Game Change Fibers Blend White as a thorax and then tie in the Big Fly Fibres in green and pink and finish the fly with a knot and varnish.
8.
Now attach the 3D eyes and secure them with Bug Bund UV glue.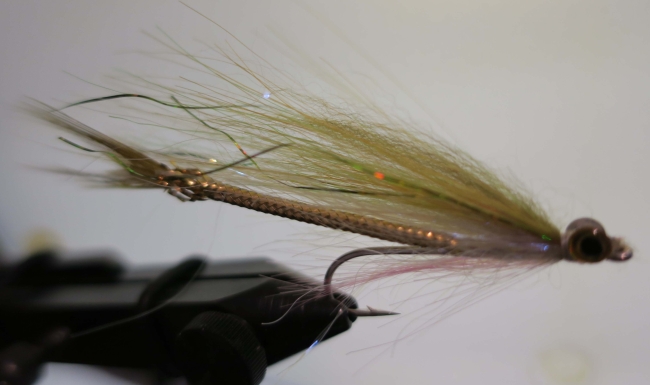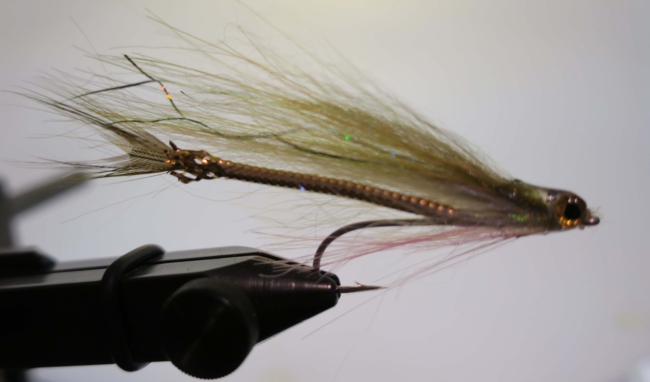 9.
Mit Schere trimmen und Silhouette formen.
10.
Fertiger BLUE-WATER-Shiner ...