Fly fishing at the Förchensee in Chiemgau
In the middle of the landscape in the conservation area south of Ruhpolding lies the Förchensee. Some fly fishermen have already discovered this beautiful trout lake for themselves. Its crystal clear spring water shimmers from greenish tones to a deep turquoise. Rising fish slowly leave deliquescent rings on the often mirror-smooth water surface and fascinate nature lovers and fly fishermen.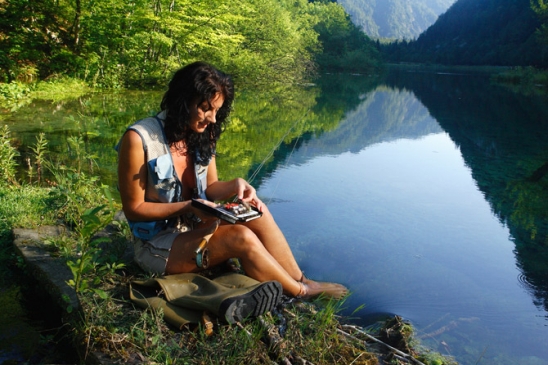 The idyllically situated Förchensee is about 4 hectares in size and offers the finest of stillwater fisheries. Its fish population consists of brown trout, rainbow trout and some char. It is fishable, at its deepest point about 4-5 meters deep lake either from the shore or with the Belly Boat. The shore areas are mostly bewatbar. The use of a waders is recommended. The fishery is reserved exclusively for fly fishermen. Since the waters also house capital salmonids, you might catch the fish of your life there. The insect population is plentiful and consists of mayflies, caddisflies, dragonflies, midges and stoneflies. The also present baitfish and sculpin provide the fish for a richly laid table and that some trout reached a very big size.
It may only be fished with the fly rod with a barb-free fly (or fly with barbs pressed down) and a maximum of one barb-free springer.
The use of bread or glo-bug flies of all kinds is prohibited.

Please reserve your tickets in good time! Come visit us and try to get your dream fish on the hook!


Contact us directly by phone (+49 (0) 8662 7070) for your reservation request!

Then we can give you information about the availability.


Season: mid-March to early October (season start may vary by 2-3 weeks depending on weather conditions)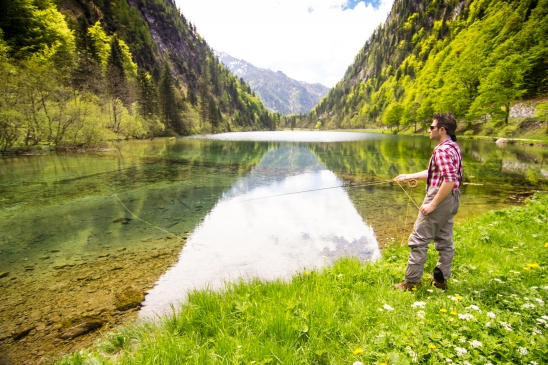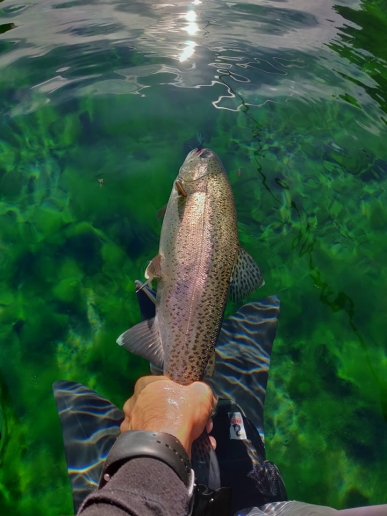 Water / parking:
Water:
Förchensee -> coordinates (47.70801 / 12.62013)
Google Maps
Parkplatz
am Förchensee – bitte ausdrücklich diesen Parkplatz benutzen:
Google Maps