Bully Streamer
Materials:
Thread:
Veevus 150 D
Body:
Fly fur tan, olive and pink
Head and eyes:
Deer Creek or Bug Bond UV resin and Traun River 3D eyes
Hook:
Gamakatsu F314 #8-4
Disc:
Pro Sportsfisher Soft Dics or we would recommend a tungsten conehead
Instructions: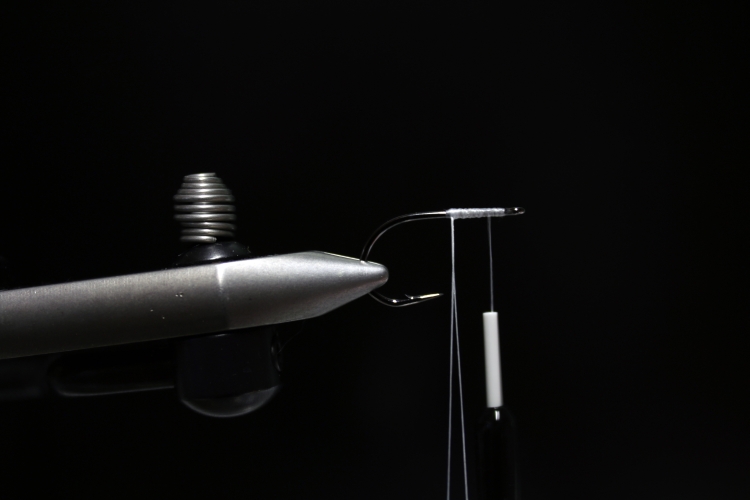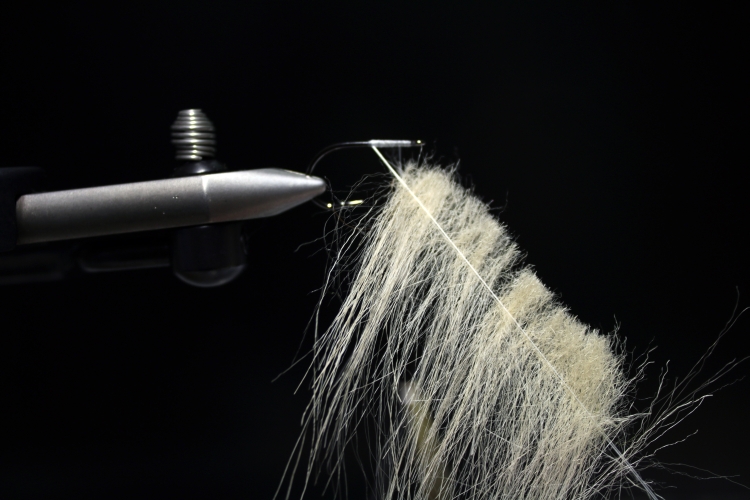 1.
Start by tying in the thread and making a dubbing loop.
2.
Apply a bundle of fly fur tan and spread it out within the loop.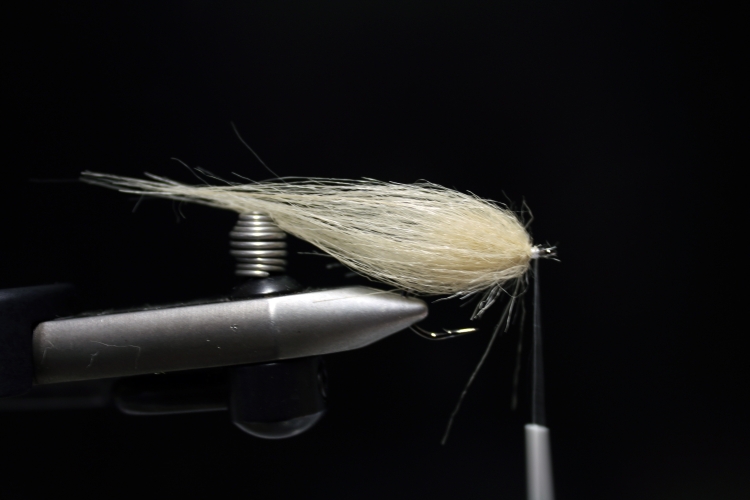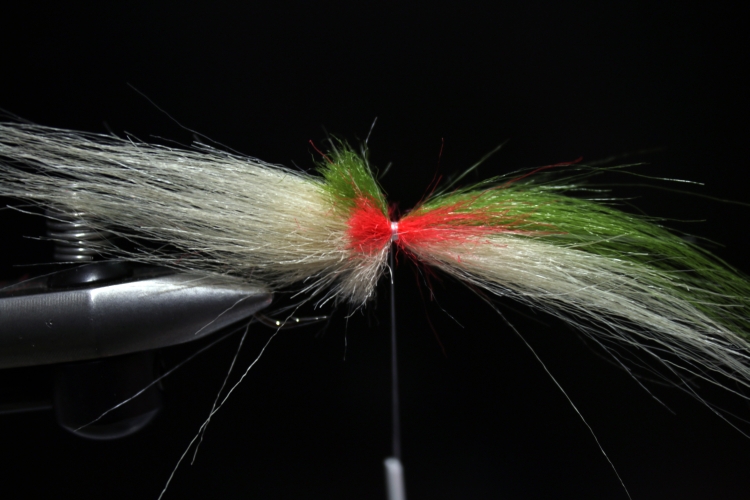 3.
Twist the dubbing loop and wrap the fly fur around the shank and secure.
4.
Tie in a bundle of tan and a bundle of olive fly fur aswell as a smaller bundle of pink fly fur pointing forwards.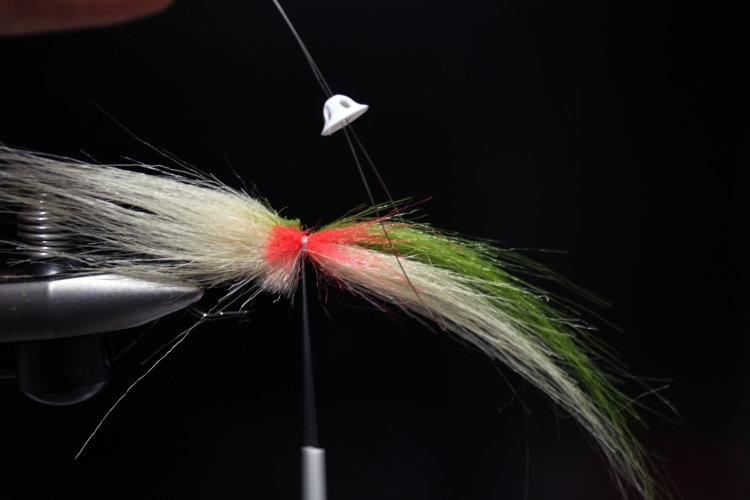 5.
Now apply the disc or conehead. This is done best by using a threader as seen on the picture below.
6.
The dics should be pushed up against the body as seen on the picture above.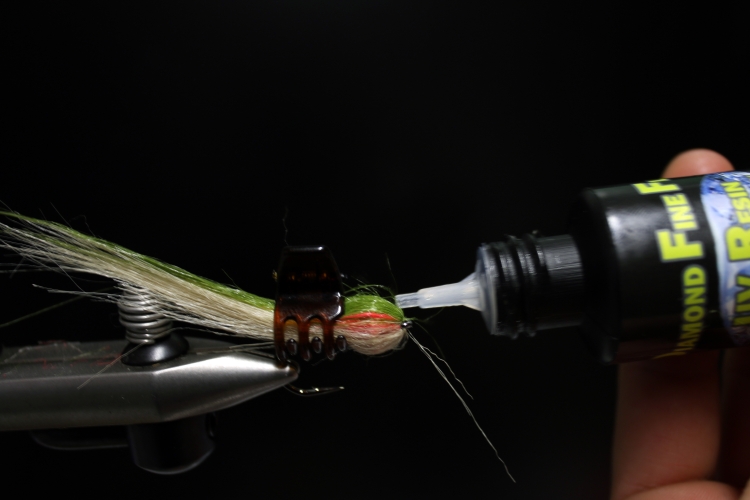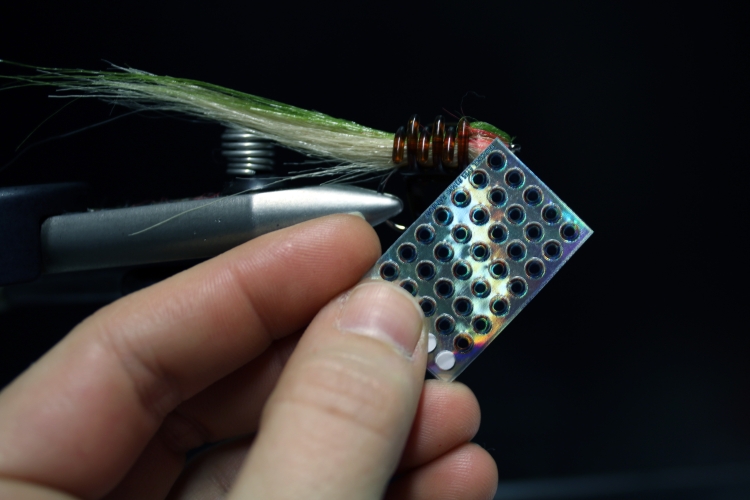 7.
Fold back the 3 bundles of fly fur and secure them with UV resin.
8.
Take some 3D eyes and apply them. The eyes are then secured in UV resin to make the head of the fly.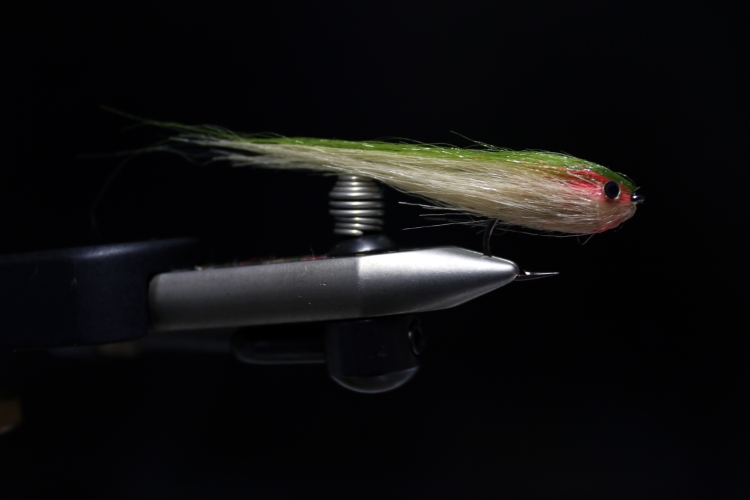 9.
The fly is now finished.