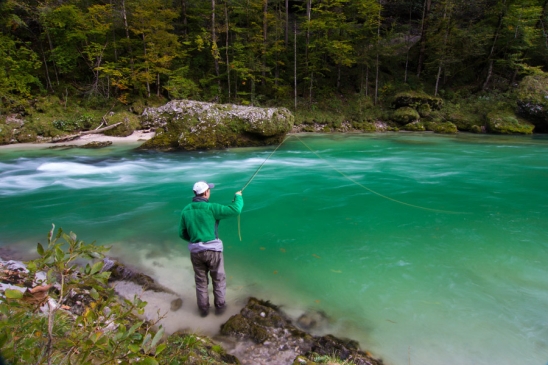 During this late September week an exclusive group will be fishing at one of the most beautiful sections of the lower Salza river for 5 days. We are especially pleased to have been able to engage Marcel Roncari as host. He is one of Europe's most well-known fly fisherman. He knows the lower part of the Salza for many years and fishes there very successfully. He is a true master for dry fly and nymph fishing and will be glad to show you these techniques.


In this exclusive water the population of the salmonids is natural and excellent. One can find trout and grayling with an average size of 35 – 40 cm, and with little luck and skill it is possible to catch a wonderful grayling of 50 + cm.
With the river width of 15 to 30 m, Marcel will help to find the most productive places to fish.


A world-class guide, for example Marcel Roncari, will assist and support you on many occasions during the first 4 days of your fishery. On the remaining day you may individually plan your own fishery program.


Your accomodation during your stay will be in an award-winning classified 4 star hotel with excellent food. Breakfast and 4-course-dinner-menu is included in the price.
Termin 1
Pice:
€ 2.500,- / only on waiting list


(inkl. 5 Tage Fischerei, 6 Übernachtungen, Halbpension und Spa-Bereich)
Anreise: Sonntag 25.09.2022

Abreise: Samstag 01.10.2022
Fischtage: 26.09. – 30.09.2022
(Montag bis einschließlich Freitag)
Termin 2
Price:
€ 2.500,-
(inkl. 5 Tage Fischerei, 6 Übernachtungen, Halbpension und Spa-Bereich)
Anreise:
Sonntag 18.09.2022

Abreise:
Samstag 24.09.2022

Fischtage:
19.09. – 24.09.2022
(Montag bis einschließlich Freitag)



The arrangement includes:
– Fishing licences at an exclusive private section of the Styrian Salza (approx. 8,5 km) for 5 days
– 4 x 1 day assistance of the group with a world-class guide, for example Marcel Roncari, at the water, 1 day individual free fishery
– 6 nights accomodation in a nearby award-winning hotel (4 stars with a spa area) –room with half board and regional 4-course-menu of your choice for dinner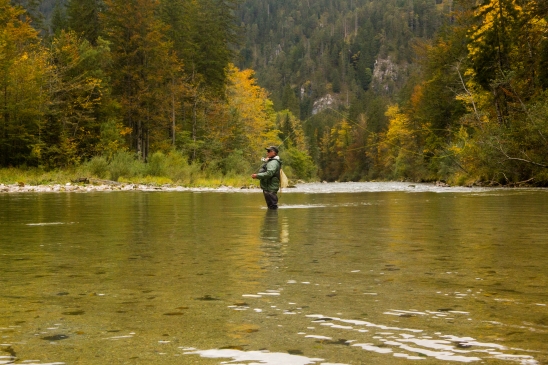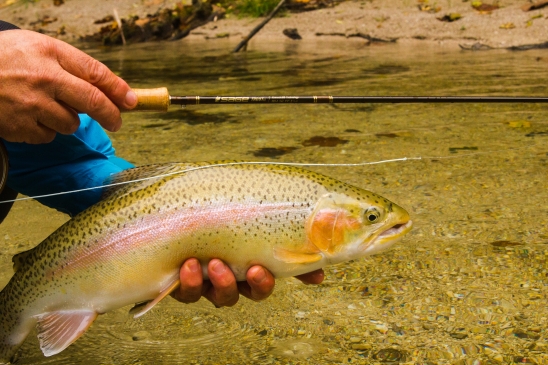 We are proud to be able to offer our customers a world class water for fly fishing! Located in the heart of Austria, the two sections of the Salza, which have been adapted by us, will make the heart of every nature lover beat faster: natural and without obstruction (!) The Salza takes its course. It belongs with its untouched, intact river landscape to the ecologically most valuable and most beautiful rivers of Austria. There are numerous graylings and rainbows in its waters, but there is also a self-sustaining stock of brown trout. The upstream spring protection area of the city of Vienna guarantees that the quality of the water will not change so quickly. As techniques go both the nymph- and dry fly fisher will experience great fishing. Streamer fishing can be allowed at high water level.
In the upper part at Weichselboden you will find various forms of holding places like under-washed banks, big stones and gravel banks. In the addition can the approximately 20 ha large reservoir also be fished both from the shore and from a belly boat. Naturally grown fish bigger than 2 kg are not uncommon. The Salza is well suited for normal and low water levels over long distances, but it is necessary here to overcome one or the other rocks. If the water level is above average, the good areas can be reached from the shore.

Contact us directly by phone (+49 (0) 8662 7070) for your reservation request!

Then we can give you information about the availability.

Season: 1st June to the end of October