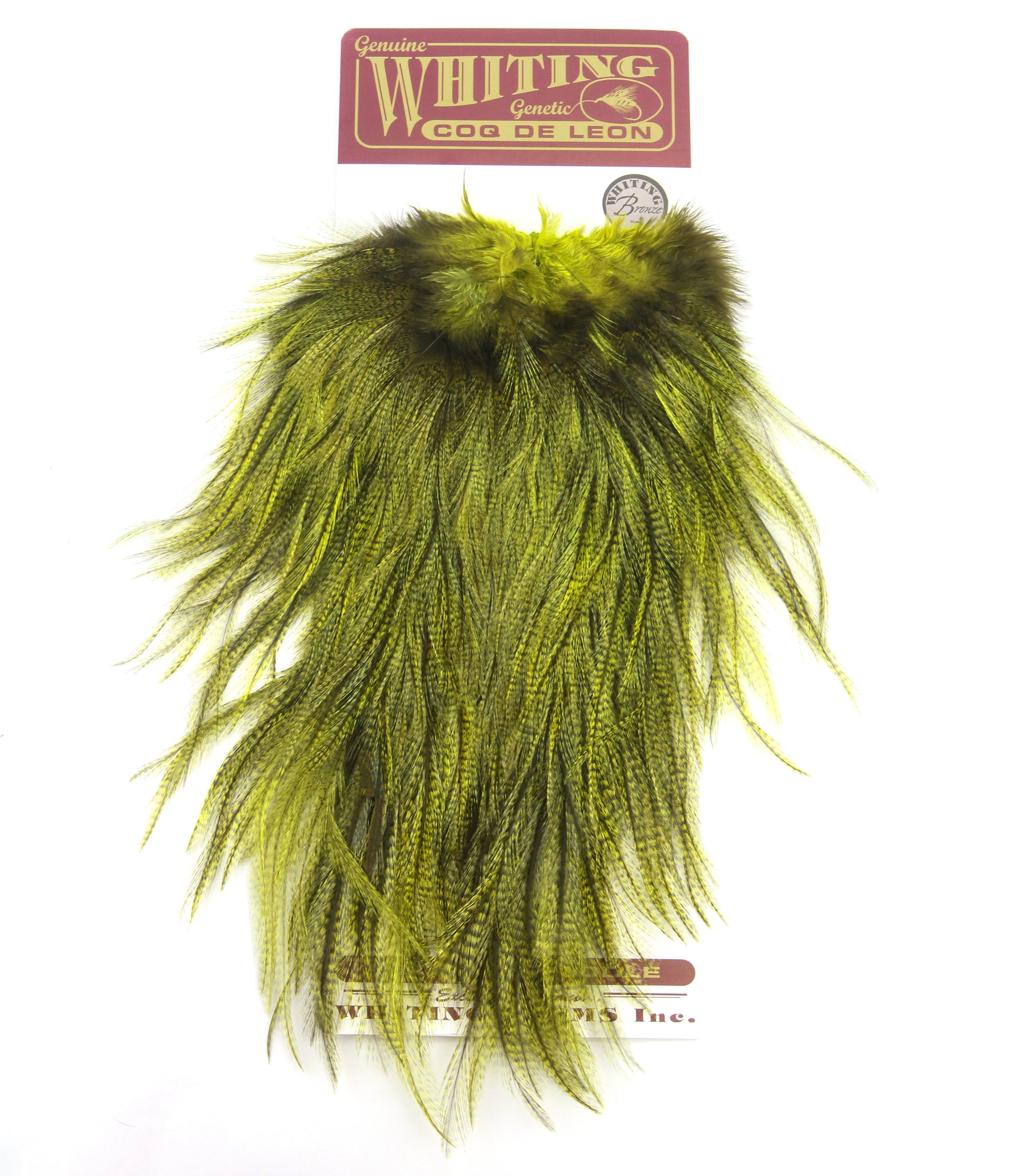 Product number:
77-071-744
You get 60 bonus points for this order
Product information "Coq de Leon Saddle (bronce Quality)"
Quite possibly the most versatile of the Whiting products. Create dry fly and nymph tails, wooly bugger collars, large dry fly hackle…the possibilities are endless.
The larger feathers are perfect for predator streamers or Seatrout flies. The smaller ones can be used for tails of nymphs and dries.
Especially all the streamers guys will be extrmely happy with this product. Either you can tie e.g. seatrout flies with the hackle wrapped around the shank. Then you have beautiful shrimp patterns as the result.
Or out take the full hackle and use it for fantastic looking predator patterns / pike patterns. The action on the water of those fibres is nice and the offered colours are perfect for every predator fishermen.
Have fun tying!
'
Quality: Bronce
About Whiting Farms:
The mission of Whiting Farms is to produce the highest quality, value and selection of feathers for the fly tiers of the world. Whiting Farms has many genetic lines that provide a lot of different products for the discriminating fly tier. Each line is bred for a specific tying purpose covering fresh and saltwater flies. Whiting Farms has the best selection of dry fly, wet fly, saltwater and streamer hackle for the best tying creations.

More articles from +++ Whiting +++ to look at