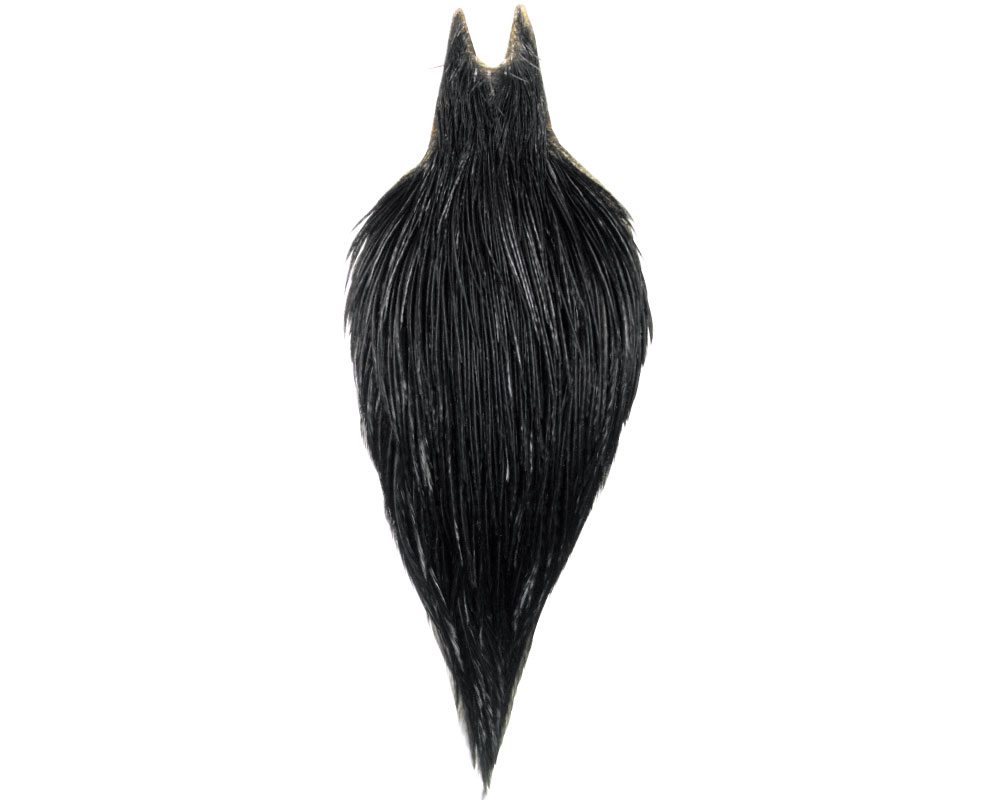 Product number:
75-0520-43
You get 150 bonus points for this order
Product information "Cape (silver Quality)"
The ultimate dry fly cape! The Whiting line has the stiffest, most dense hackle for tying the best floating dry flies in the world.
For many years now, illustrious feathers for dry flies have carried the name Whiting. Whiting capes are available for tying Midges, Mayflies and large streamers in a diversity of colours and dyed shades.
Silver: The average feather ties 1-1/2 flies. Hackles a range of 6 to 7 hook sizes (i.e. aproximately sizes 10 through 22). Higher fly mass per pelt than bronze grade.
About Whiting Farms:
The mission of Whiting Farms is to produce the highest quality, value and selection of feathers for the fly tiers of the world. Whiting Farms has many genetic lines that provide a lot of different products for the discriminating fly tier. Each line is bred for a specific tying purpose covering fresh and saltwater flies. Whiting Farms has the best selection of dry fly, wet fly, saltwater and streamer hackle for the best tying creations.

More articles from +++ Whiting +++ to look at