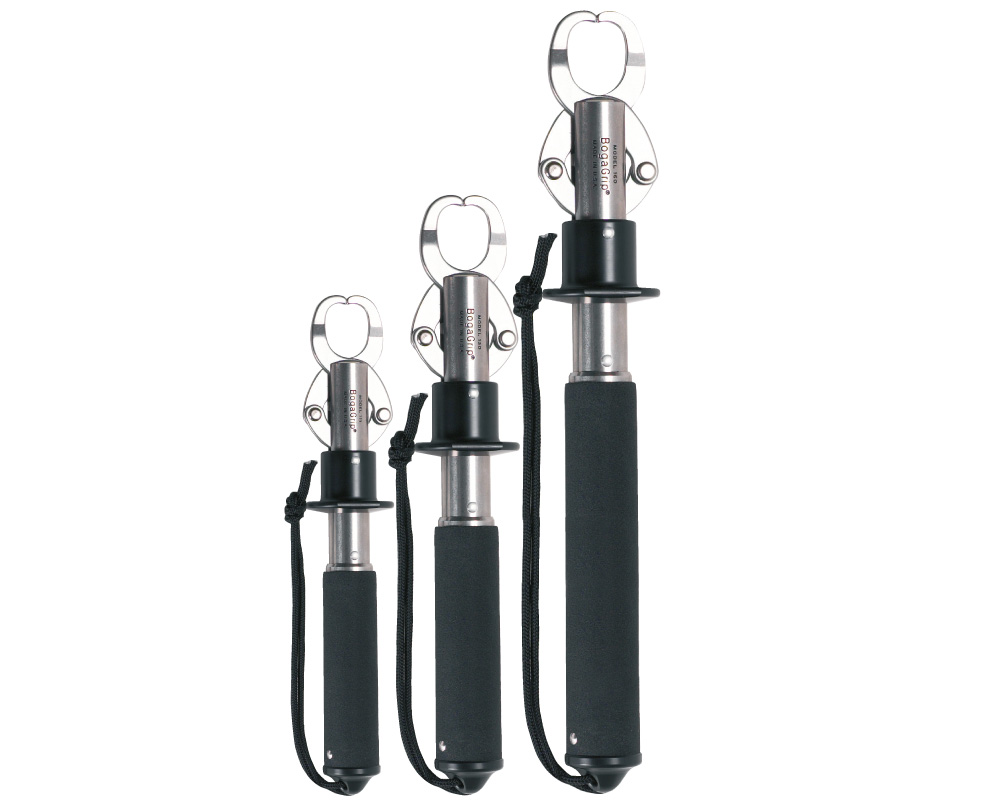 Available, delivery time 1-3 days
Product number:
43-0500-15
You get 200 bonus points for this order
Product information "BogaGrip Fishgrip"
Original Boga Grip - Superb quality and perfect engineering!
The BogaGrip has redefined the way we land and weigh fish. When you use a BogaGrip you minimize the risk of being injured by sharp teeth and dorsal fins. Just as important is the fact that the fish can be landed gently. The BogaGrip is manufactured from stainless steel and was developed for use in saltwater. Today the BogaGrip has found its place not only in the salt but also in freshwater situations. You only need one hand to apply the BogaGrip to the lower jawbone of a fish. Should the fish twist and turn during landing it will not injure yourself, your shoulder or your wrist - the BogaGrip has a rotating hand grip! Once locked you can lift and weigh your fish with the integrated scales. The original BogaGrip is available in three different sizes with 15, 30 and 60 pound integrated weighing scales.
BogaGrip, 15 Pfund
For large Trout, Tench, Barbel, Sea Trout, Sea Bass and small Pike
Length: 23 cm
Diameter Grip: 27 mm
Weight: 284 g
BogaGrip, 30 Pfund
For Pike, Carp, Bonefish, Steelhead, Samon etc.
Length: 27 cm
Diameter Grip: 30 mm
Weight: 435 g
BogaGrip, 60 Pfund
For Huchen, large Pike, Salmon, small Tarpon etc
Length: 37 cm
Diameter Grip: 32 mm
Weight: 723 g